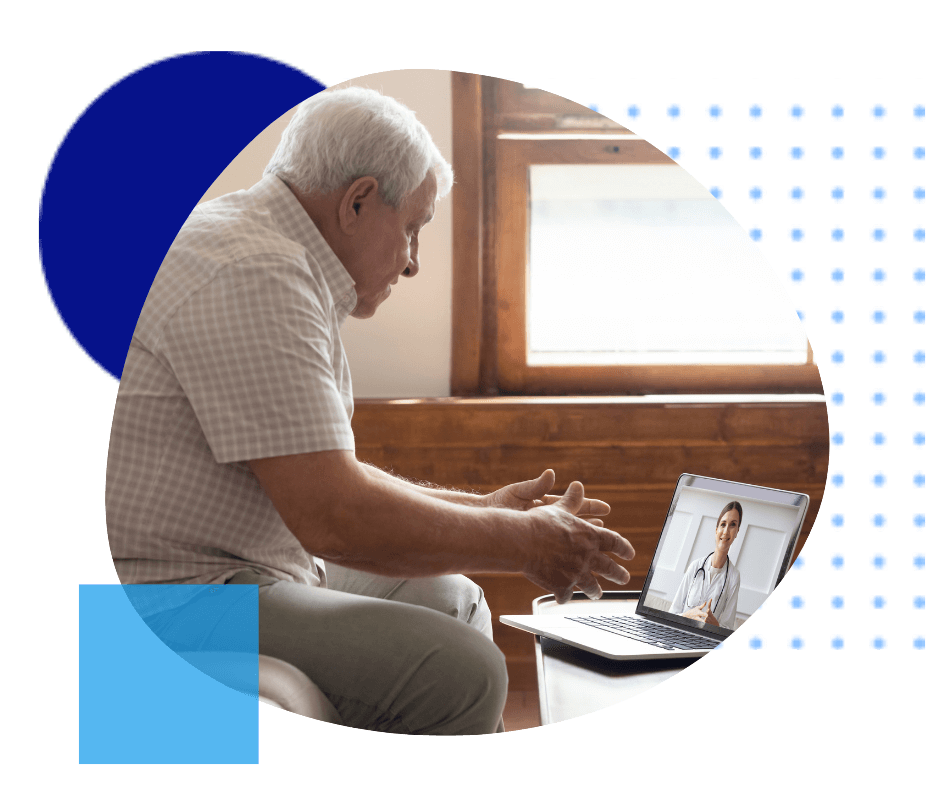 Virtual Triage Consultations + Quick and Easy Follow-Ups
Keep your practice's lobby and staff safe by connecting with patients via secure, HIPAA compliant video to virtually triage and meet with your patients prior to office arrival.  Save time and eliminate unnecessary resource usage by navigating patients using a secure SMS text link.
Keep people safely at home when possible.

Care team members can gather relevant information and visually assess patients' conditions, determining best next steps. When virtual care can be rendered, overhead costs and resources are saved.  Evaluations can become faster without any detriment to care.  

Shorten wait and visit times when in-office or facility care is warranted

.

 Gather presenting complaint information, c

ollect demographic and insurance data, obtain signed consents, and have patients complete necessary forms digitally prior to arrival to limit unnecessary waiting and exam room usage.

Reduce unneeded in-person appointments.

Not all care requires an in-person appointment. Schedule routine care and follow-up appointments virtually.  Virtual visits can reflect your high standard of care while driving up efficiency and revenue.